---
4M&I has built a relationship with a diversified lending partner, that has a creditable 22 year lending history. With this relationship, we're able to remove the banking regulations that borrowers often face with.
Who is

CAFI

?
CAFI

 specializes in funding Primary and Subcontractors in the Commercial Construction Industry and Service Companies that perform work for City, State and Federal Government Agencies and projects in the Private Sector.
CAFI is a source of short term capital for companies experiencing tight cash flow.
CAFI specializes in funding Federal Government Contractors by utilizing the Assignment of Claims Act.
How Does

CAFI

work with 4M&I?
You the Investor, invests into 4M&I
Then 4M&I with its diverse lending partner, CAFI, will lend the funds it needs directly to fund Government, Federal, & Small Businesses.
 
---
CAFI CASE STUDY: AT&T Stadium
In 2009, an Arizona Construction Company was awarded a $5.6 million Epoxy Flooring Contract for the Dallas Cowboy Stadium by Manhattan Construction Company while our economy was experiencing a serious downturn where banks were not extending credit to businesses.
Shortly after the Contractor started working on this project, they went to their Bank to request funds from their Line of Credit to cover payroll. Unfortunately, their Bank was closed by FDIC and their Line of Credit was cancelled. After being told by several Banks that they were not lending money, this Contractor was referred to CAFI for financial support.
The contractor met with CAFI on a Wednesday & within a matter of hours, CAFI was able to approve this Contractor for it finance program, fly to Dallas on Thursday to meet with Manhattan's Management, and proceeded to fund their payroll early Friday morning. CAFI continued to fund their payroll until the project was successfully completed eight months later.
4M&I's goal is to continue supporting CAFI's efforts in helping businesses grow and prosper in this tough economy.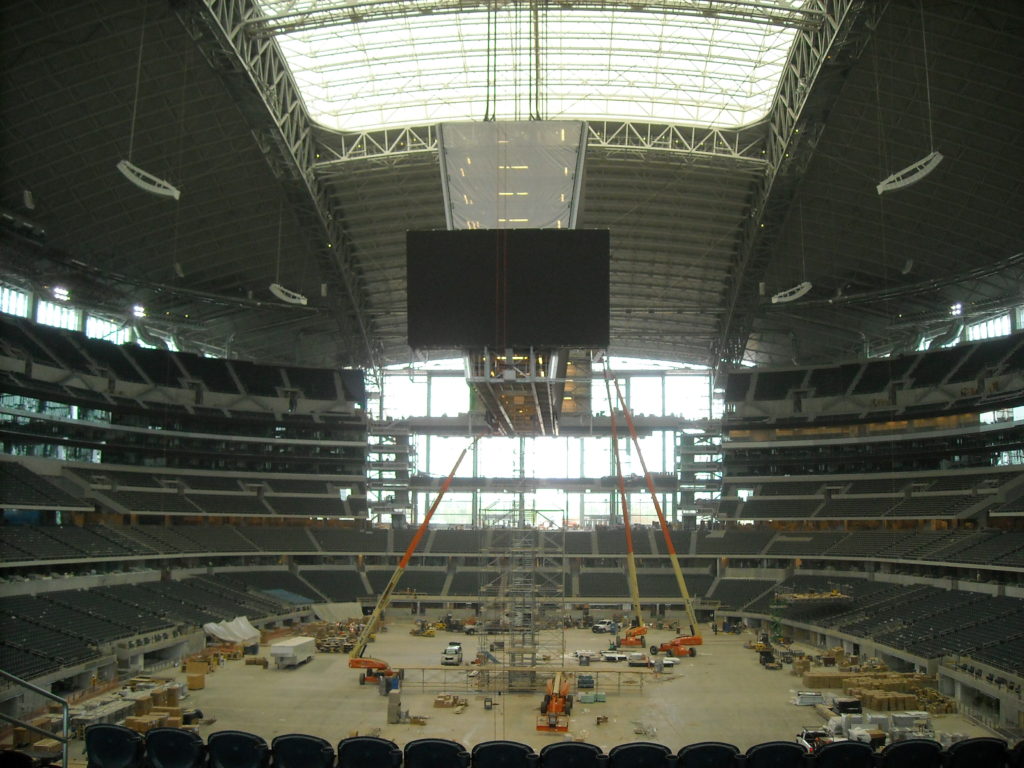 $5.6 million Epoxy Flooring Contract under Manhattan General Contractor Arlington, Texas
---
Learn More about this Case Study & see more projects that CAFI has funded in the last 22yrs.
Visit: